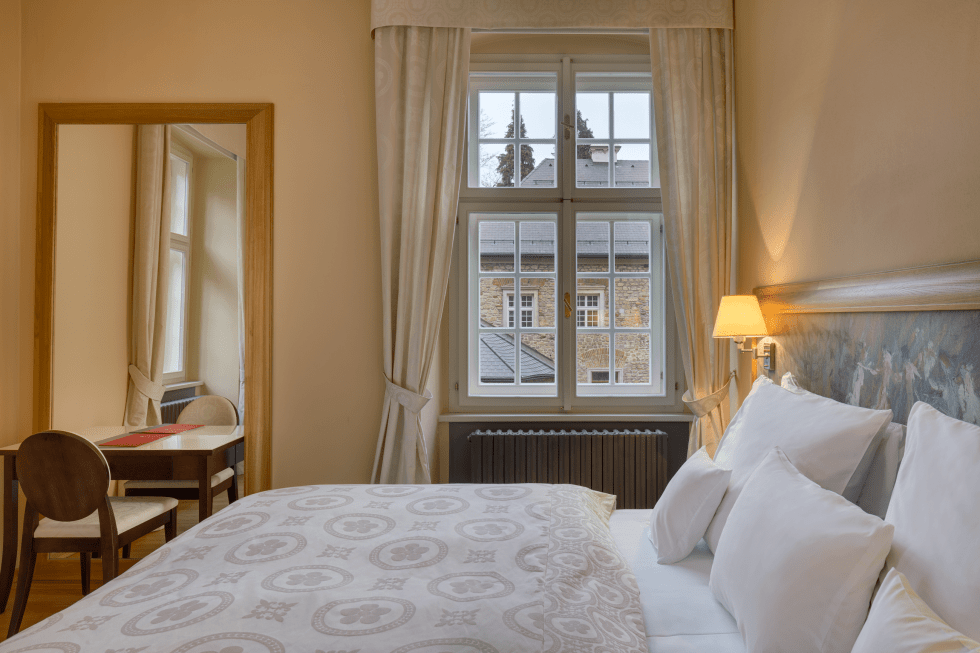 With the White Stallion
In the castle's third largest suite, you find yourself in the same place as Jan Preisler's symbolic white horse, where you can choose which part of the mysterious painting to be carried away by. Enjoy the tranquillity of summer relaxation and the open arms of the palazzo where people and animals rest. Or be inspired by the dancing dream figures or the galloping horse. This castle accommodation offers you everything - space and intimacy, comfort, silence and luxury. What's more, its layout makes it ideal for families with children.
* Call or write to reserve a specific room.
Amenities of
With the White Stallion
Hairdryer

Shower

L'Occitane cosmetics
Homemade loose teas

TV/internet/safe

Box full of goodies
100% wool blanket

Gymstick

Mobile fireplace
Become a member of the Friends of Chateau Herálec Club
Book your room directly: via this website, by email or by phone.
Tailored experiences for you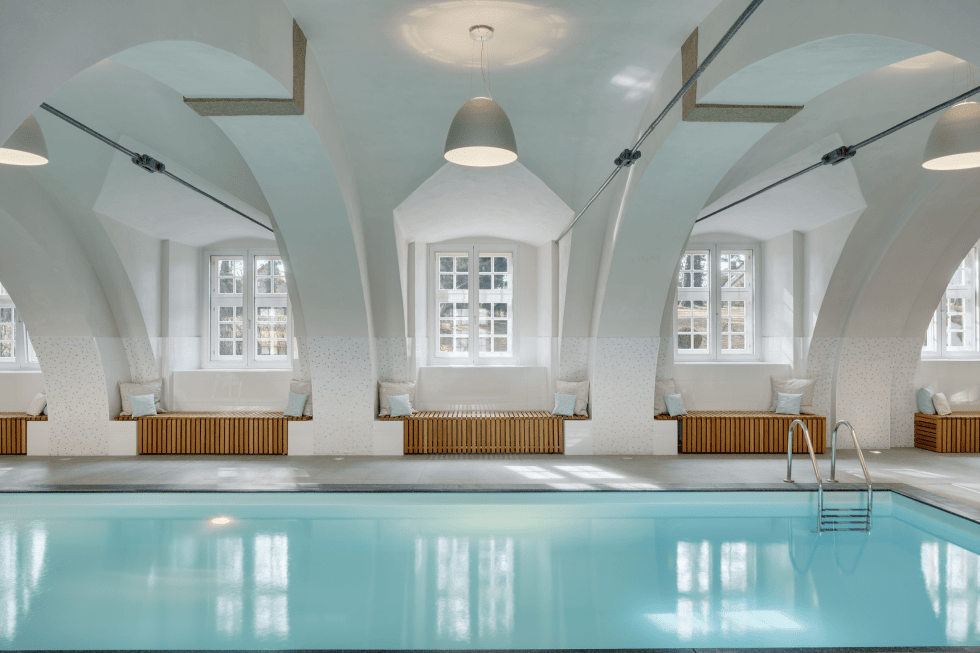 Wellness & Spa
True relaxation for all your senses
Let your body and soul be pampered in the luxurious surroundings of our unique Spa by L'OCCITANE with natural beauty products to the highest quality.