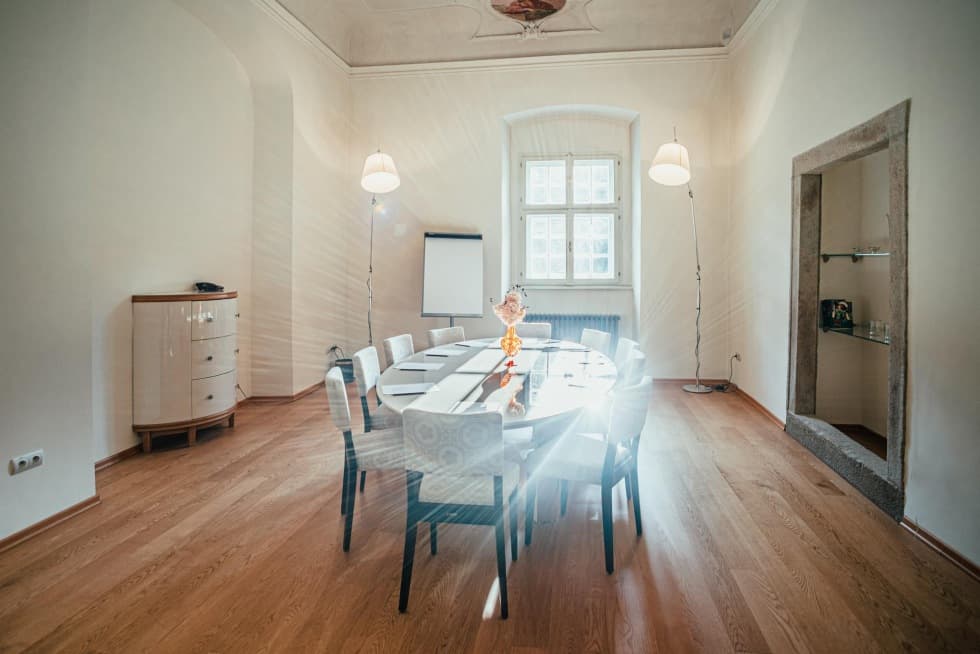 Ideal destination for luxury events, private and corporate functions
3 large halls + 4 lounges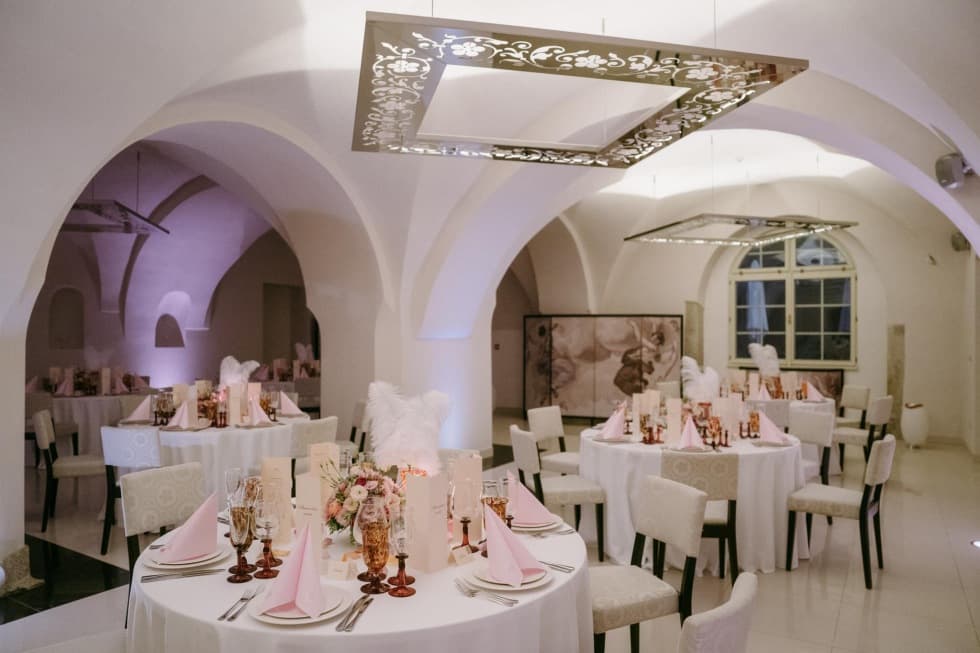 Spaces made for special moments

We would like to make the organisation of conferences, seminars, training courses and social events as easy as possible for you, so please contact us with confidence and leave the organisation to us.
You can leave the preparations to us
We will prepare an unforgettable experience fine-tuned to the smallest detail. We will conjure up a unique atmosphere that will underline the spirit of your event. Delight your guests with an exceptional experience and an interesting accompanying programme. We will take care of the smooth running of your event. We will create an undisturbed working environment at the chateau, the results of your stay in an inspiring place will surely come!
Catering, Bar

Barbecue

Service

Accommodation

Coordination
Decoration

Wellness

Music/DJ

Accompanying program by individual arrangement
Providing a Photographer

Wine tasting in the wine cellar

Picnic for informal meetings

Babysitting by individual arrangement
"Well organized conference."
"We regularly return to the chateau because, in addition to the excellent conference service, all participants always have a rest here and somehow we return to work with more appetite. An investment that is definitely worth it! "
Petr, entrepreneur, Czech Republic

"A wonderful family anniversary celebration."
"At first we went to the chateau alone with my husband. When I celebrated my round birthday, we decided to give our loved ones this experience of not only amazing luxury accommodation and great food. Everyone was delighted, enchanted not only by the chateau atmosphere but especially by the fact that the very friendly and helpful staff made everyone feel almost at home."
"Perfect corporate event."
"Our international team comes to the chateau repeatedly, because we have never worked so hard and had such a good time at the same time. What's more, it's great that the hotel is halfway between Brno and Prague; it's also very convenient for our colleagues from Bratislava, Vienna and Budapest. This place is inspiring, it's totally calm, the service is great, they have always been helpful."
Andrea, Director, Slovak Republic

Frequently Asked Questions
What is the bed capacity of the hotel?
Chateau Herálec has 19 rooms of various categories with a total capacity of 39 beds.
Is it possible to add extra beds to the rooms?
Yes, 1 - 2 extra beds can be added to larger rooms. The hotel has a total of 10 extra beds.
Is it possible to start the work programme early in the morning, i.e. before check-in?
Yes, it's possible. Luggage can be stored at reception and guests can check in during the day.
What facilities do we have in the chateau?
We have a total of 8 spaces in the castle:
Ancestral Hall - 155 m²

The Pink Lounge of the Lords of the Regal - 68 m²

Oratory of the Four Saints - 33m²

The Gentlemen's Lounge of Oldrich of Ricany - 47 m²

Flower Lounge in the Tower - 20m²

Armorial Entrance Hall - 215m²

Bishop Jan's Wine Room - 121m²

Library with fireplace - In the meadow with trees - 274m²
Are the premises technically equipped?
Yes, we have a TV with an HDMI cable to connect to a laptop, screen and projector. The rental also includes a flipchart.
Is it possible to arrange the seating according to our needs?
Of course, yes, we can arrange sessions in the U-shape, theatre or school. We will adapt the session to your needs.
How do you provide the catering?
We will be happy to prepare a coffee break for you during the meeting according to your requirements. For private events and celebrations we can prepare refreshments in the form of a buffet or served dinner. Of course, the catering can be tailored to your specific needs.
Do you also offer an evening programme?
Yes, as part of the evening program we will be happy to arrange a guided wine tasting with our sommelier or, if you wish, a tasting of selected rums.
Is it possible to exclusively rent a castle for a wedding?
We will be happy to organize an intimate wedding ceremony for you in St. Anne's Chapel or in the castle park. In case of larger weddings or celebrations we offer our guests an exclusive rental of the entire castle and the adjacent park.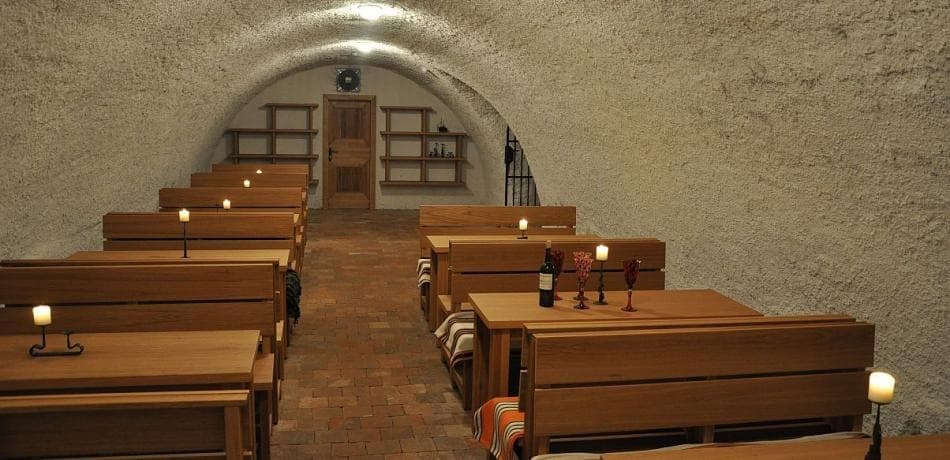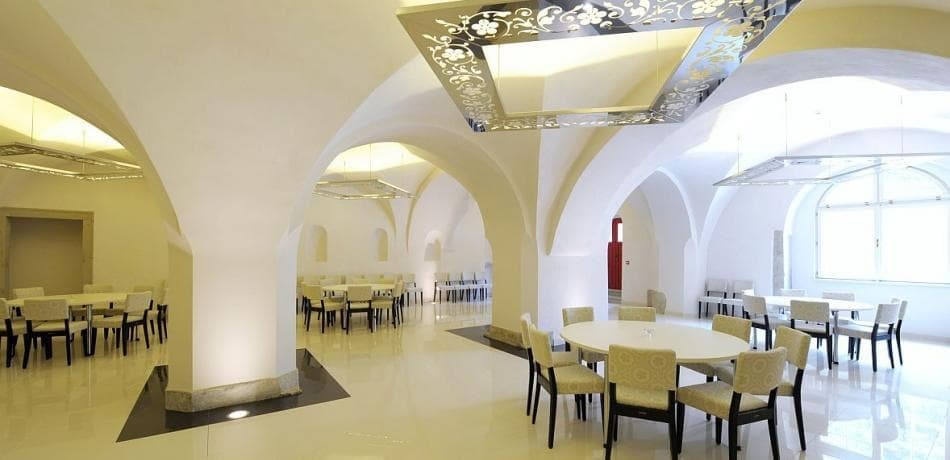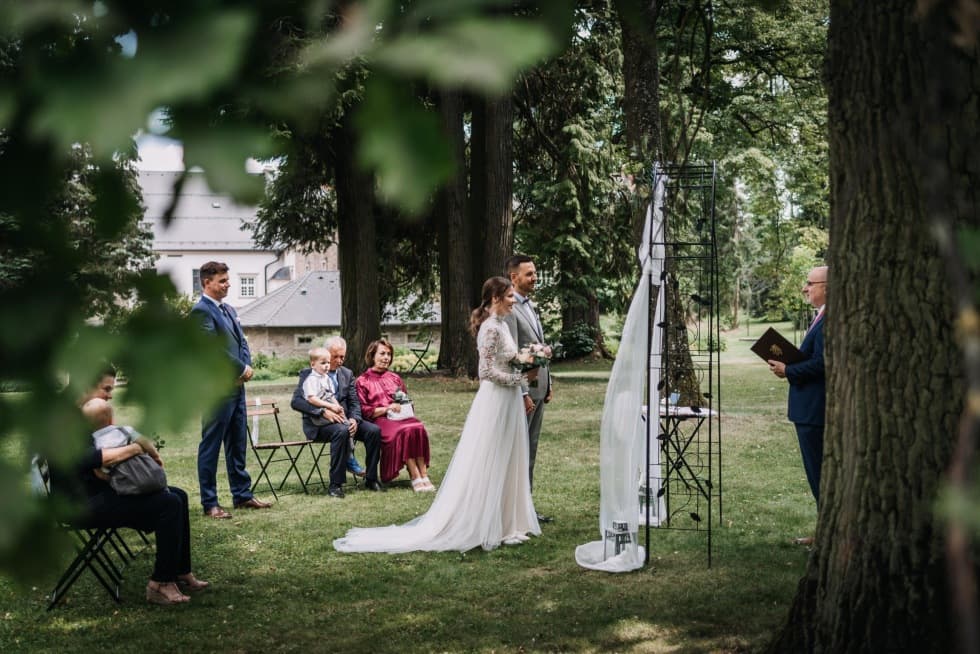 Schedule the date of your event