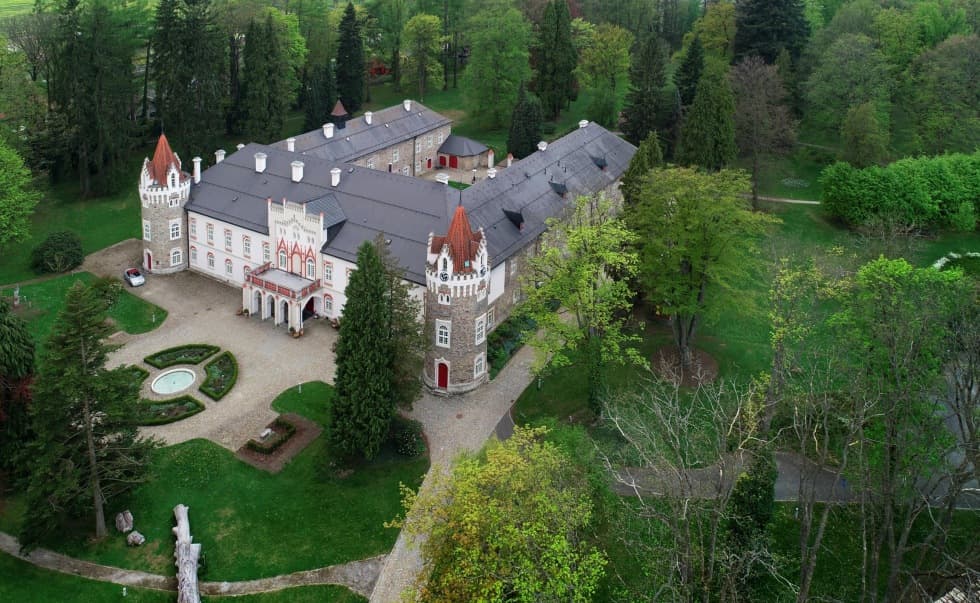 A place with history where you will feel at home.
Chateau Herálec.
Treat yourself to the luxury accommodation and comfort of a magnificent historic mansion. Become a guest of our romantic 5-star boutique hotel - with the standards and convenience of today and in the atmosphere of a hundreds of years old Chateau.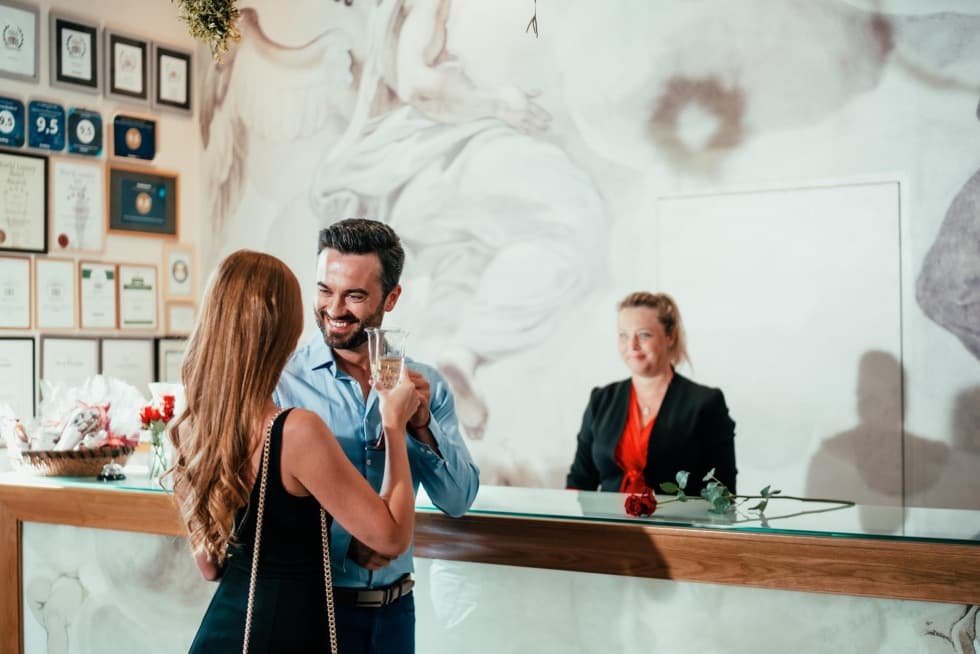 Tailored experiences for you
"We were completely surprised to find ourselves in such an incredibly beautiful place. The luxury accommodation, with spacious and elegant rooms overlooking the castle park, blew us away! We have experience of renovating buildings of the highest standards, and this castle certainly doesn't fall short. The excellent cuisine and extremely friendly staff create a sense of well-being for all, you feel so at home here after all.
"I already know where I'll be returning."
"Very beautiful property, lots of nooks and crannies for a nice relaxation. Breakfast is excellent, staff fantastic. We will definitely be back."
"Perfect service, friendly staff."
"The castle they turned into heaven on earth! We were here for the second time: we found this place among the top 10 castles in the world, completely deservedly. Among other things, because the castle is as if it had been renovated just before your arrival, the rooms and everything is incredibly clean. The staff at the chateau are very friendly and helpful - they will really do everything for your exceptional stay. "
"Absolutely luxurious relaxation"
"We celebrated my husband's birthday and our anniversary at the castle. Exceptional romantic place, excellent service, great chef! They bake their own bread and pastries, and very good homemade cakes. They cook with ingredients from local suppliers. We highly recommend it and will definitely be back! "
"The hotel is a knockout"
"It is a real chateau with unobtrusive luxury and perfect service. Whether you spend your time in the English park, at the amazing Spa by L'Occitane, or cycling around, you'll have a wonderful time. We definitely recommend dinner at the five-star Honoria restaurant! "
True relaxation for all your senses
Let your body and soul be pampered in the luxurious surroundings of our unique Spa by L'OCCITANE with natural beauty products to the highest quality.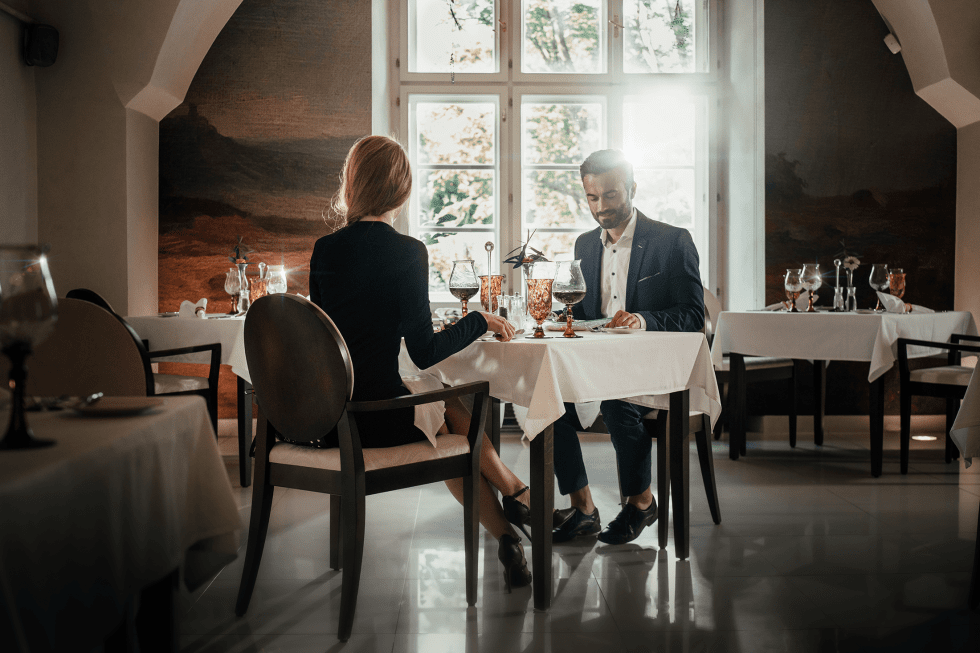 Restaurant
Exceptional food & delicious drinks

A great 5-star boutique hotel undoubtedly includes a great restaurant and the culinary experiences it offers its guests.
Become a member of the Friends of Chateau Herálec Club
Book your room directly: via this website, by email or by phone.
From corporate events to family celebrations
Chateau Herálec is an ideal destination for all kinds of luxury events, private and corporate functions.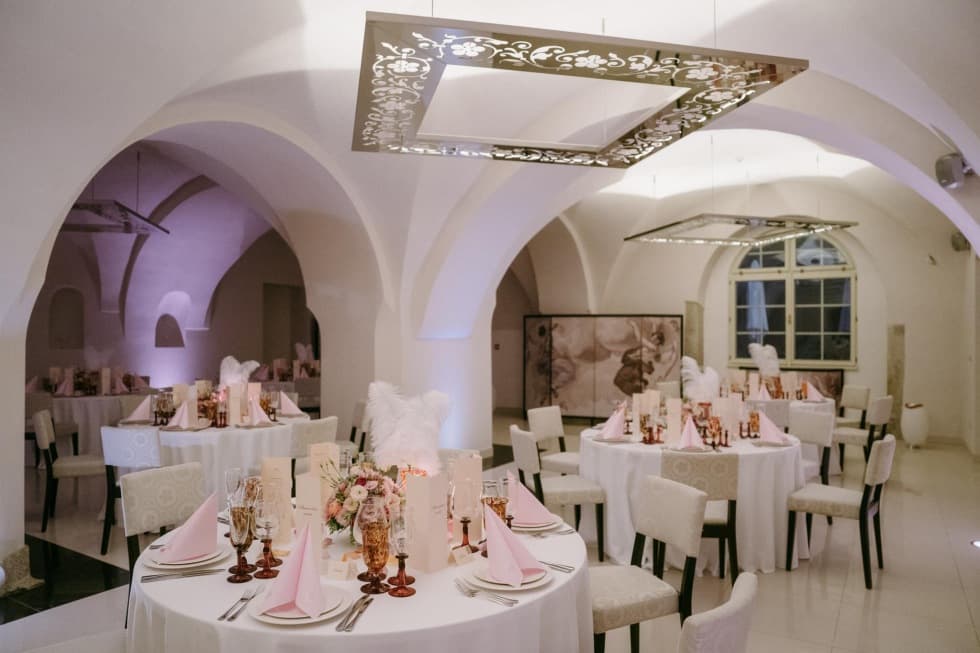 A place that breathes history
Welcome to the magical place of the Highlands region, where one of the most beautiful Czech chateaus and romantic historical buildings in Bohemia residies - the national cultural monument Chateau Herálec - opens its gates to you. Its red battlemented towers have been towering into the landscape for more than four centuries, today like an antique jewel made to serve its clients.