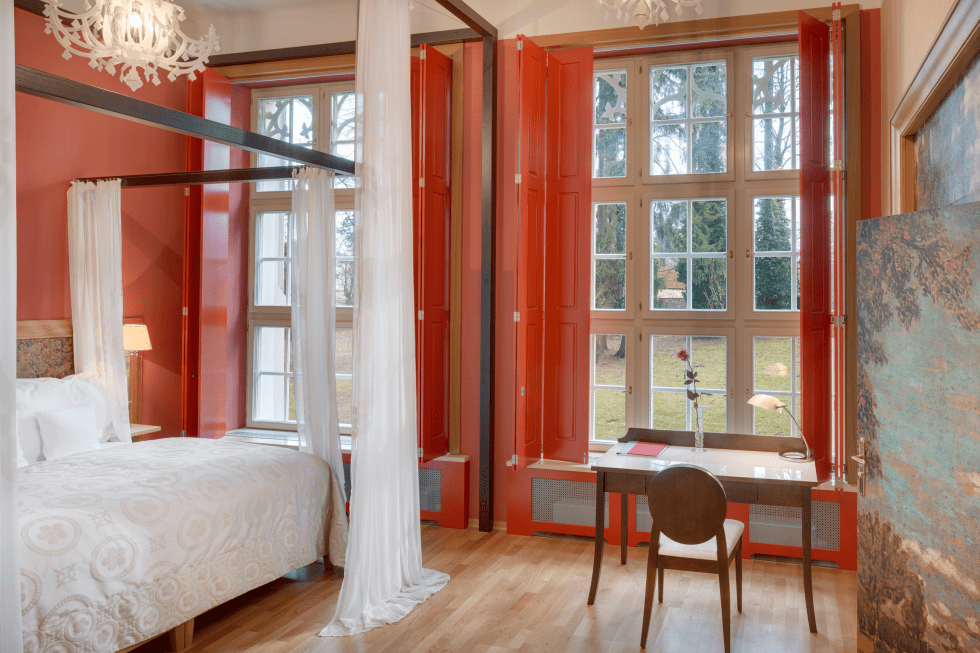 The Count of Trautmannsdorf
If you have just a little romantic soul, you have chosen this suite very well. It was the Counts of Trauttmansdorff who gave the Herálec Castle Hotel its romantic look - the towers, the battlements, the beautiful facade... Just like the foothill path on Jan Honsa's canvas, you reach the comfort and intimacy of the beautifully generous castle accommodation. Enjoy the quiet rustling of the wind in the high treetops, relax and prepare for extraordinary experiences.
* Call or write to reserve a specific room.
Amenities of The Count of Trautmannsdorf
Hairdryer

Shower

L'Occitane cosmetics
Homemade loose teas

TV/internet/safe

Box full of goodies
Gymstick

100% wool blanket

Mobile fireplace
Become a member of the Friends of Chateau Herálec Club
Book your room directly: via this website, by email or by phone.
Tailored experiences for you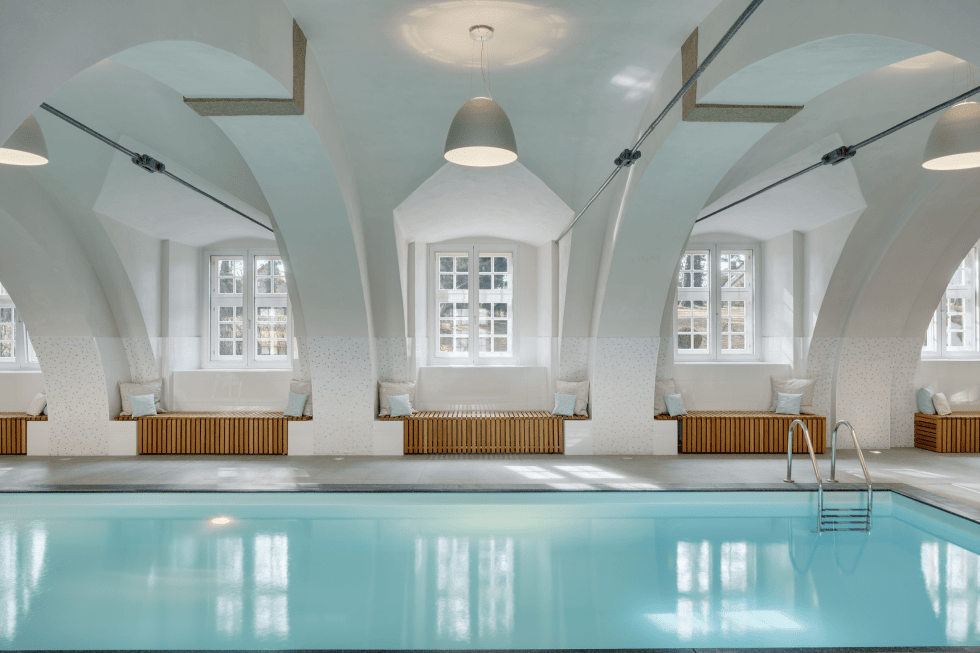 Wellness & Spa
True relaxation for all your senses
Let your body and soul be pampered in the luxurious surroundings of our unique Spa by L'OCCITANE with natural beauty products to the highest quality.