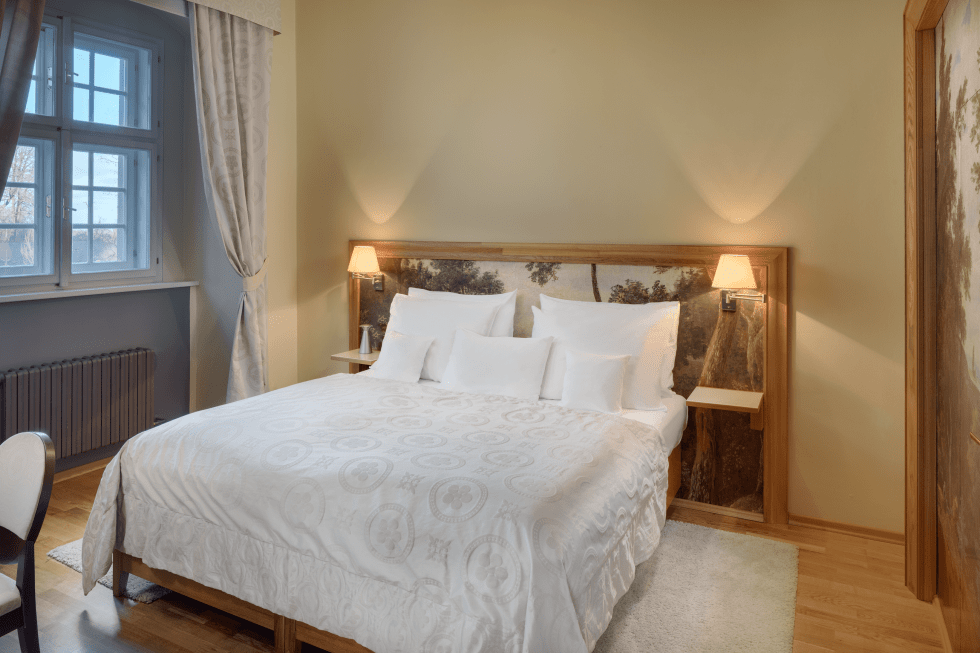 Olden Forest
The atmosphere of the countryside enters this suite as soon as you open the door. It breathes on you with the dignity of tall trees, the tranquillity of a little pallet in the forest, the summer sky, the distant horizon. You are in the painting of the great Czech painter Antonín Mánes. But just walk down the castle stairs, and you will find yourself under the real crowns of huge trees, where you can sit in the soft grass and enjoy the scenery from the picturesque canvas in the reality of the English park of the romantic Chateau Herálec hotel.
* Call or write to reserve a specific room.
Amenities of
Olden Forest
Hairdryer

Bathtub with shower

L'Occitane cosmetics
Homemade loose teas

TV/internet/safe

Box full of goodies
100% wool blanket

Gymstick

Mobile fireplace
Become a member of the Friends of Chateau Herálec Club
Book your room directly: via this website, by email or by phone.
Tailored experiences for you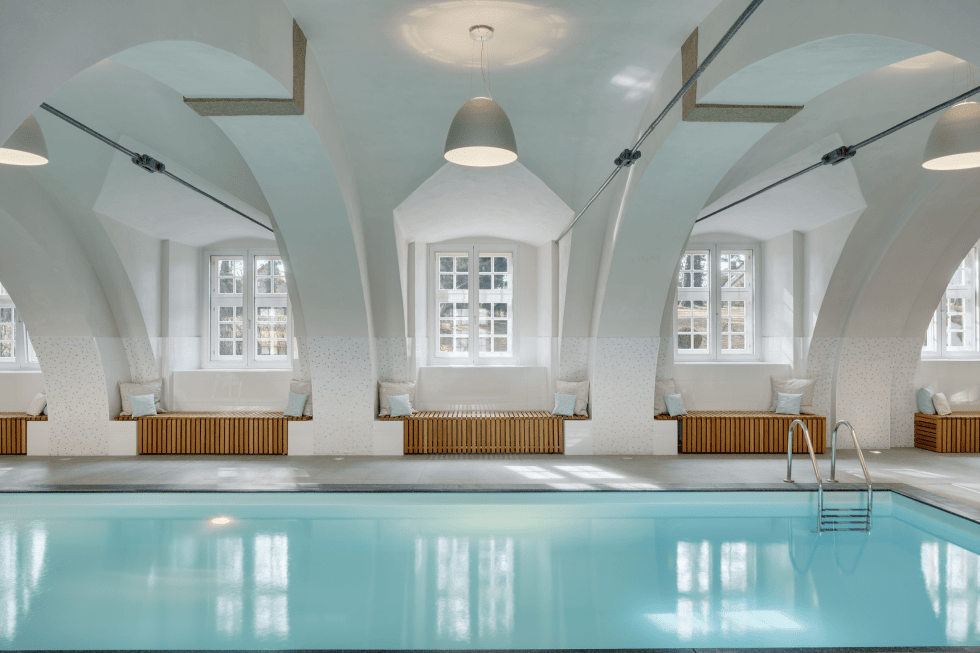 Wellness & Spa
True relaxation for all your senses
Let your body and soul be pampered in the luxurious surroundings of our unique Spa by L'OCCITANE with natural beauty products to the highest quality.