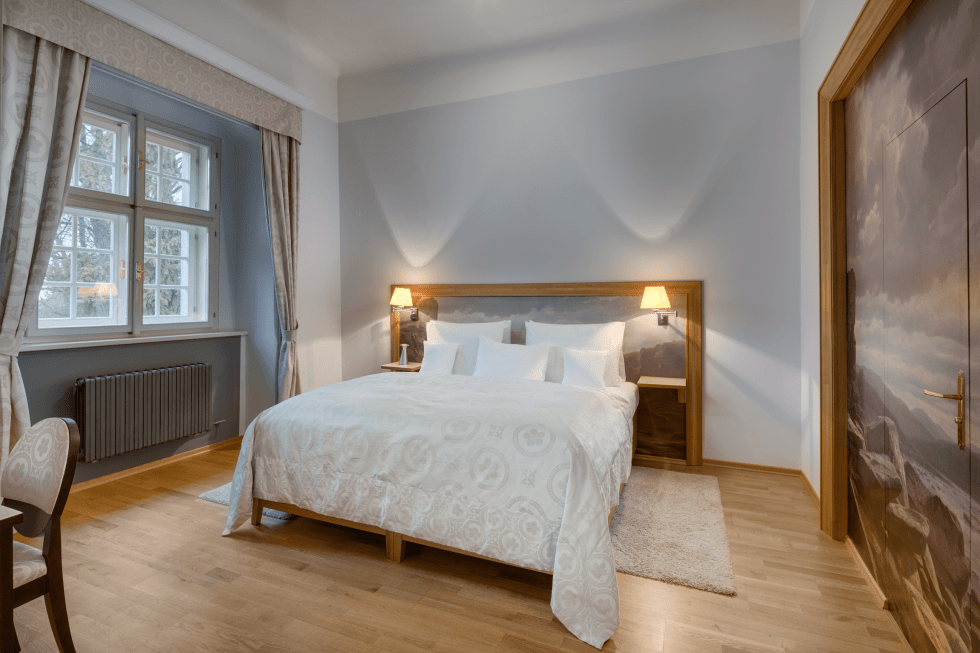 By the Sázava river
To live in the castle and at the same time to find yourself by the Sázava River is only possible in this pleasant suite, decorated with a beautiful rendering of the landscape by Bedřich Havránek, a pupil of Antonín Mánes. The dramatic composition of the painting is completed by the massive clouds and boulders in the quarry by the river, and suddenly, you feel that you are on the banks of the Sázava River, wild and beautiful, full of weirs and bends. The river is flowing, and the suite is immersed in the calm.
* Call or write to reserve a specific room.
Amenities of By the Sázava River
Hairdryer

Bathtub with shower

L'Occitane cosmetics
Homemade loose teas

TV/internet/safe

Box full of goodies
100% wool blanket

Gymstick

Mobile fireplace
Become a member of the Friends of Chateau Herálec Club
Book your room directly: via this website, by email or by phone.
Tailored experiences for you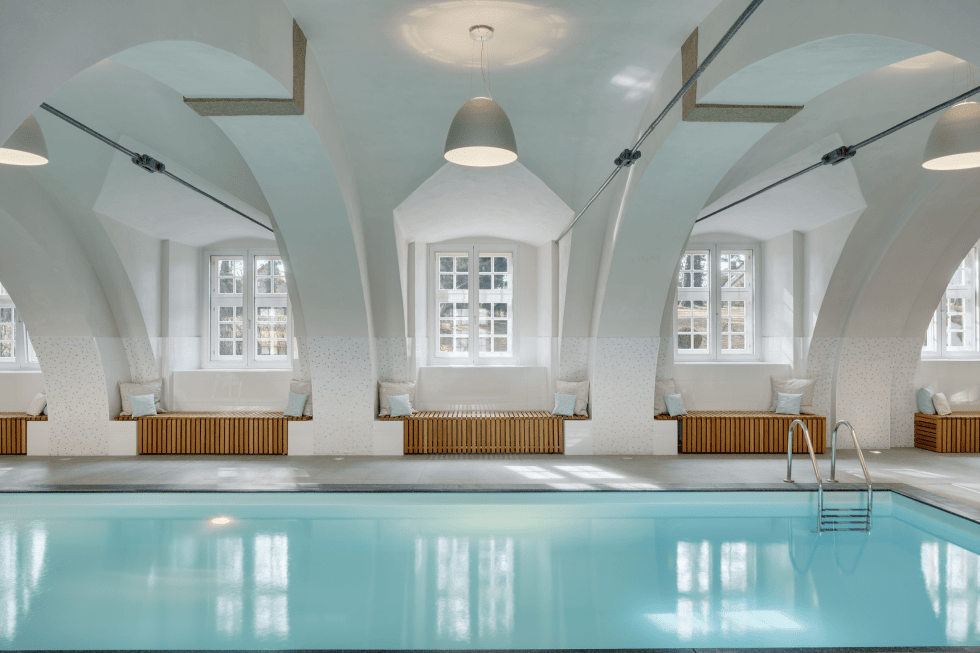 Wellness & Spa
True relaxation for all your senses
Let your body and soul be pampered in the luxurious surroundings of our unique Spa by L'OCCITANE with natural beauty products to the highest quality.