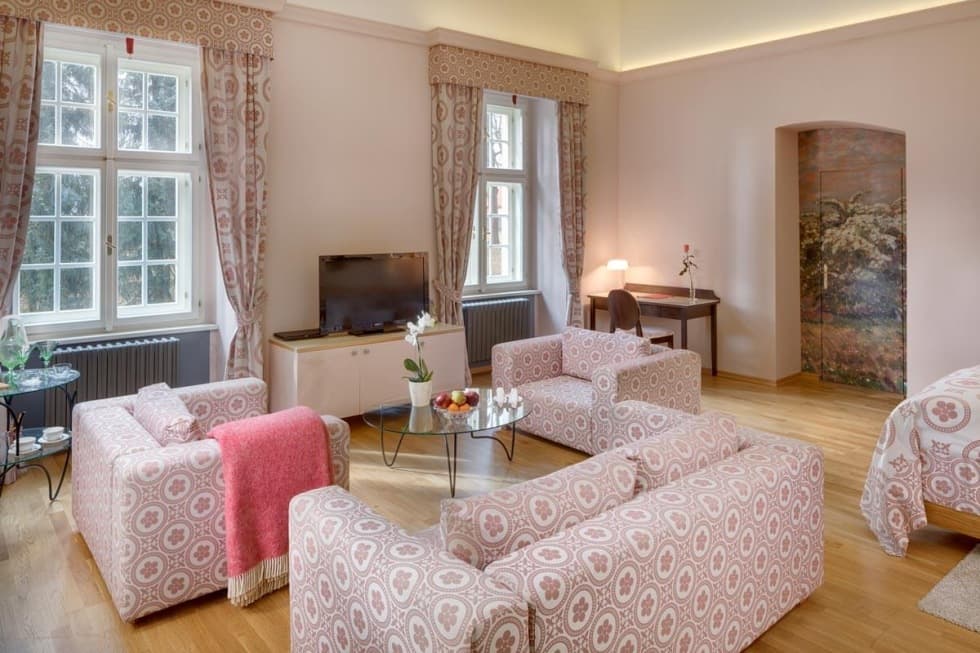 By the Blackthorn Bush
Sit in a soft chair and fall asleep. Can you smell the spring, the scent of the blossoming dogwood flowers, and the buzzing of the bees around you? Jan Honsa was not only a painter but also a farmer, and he painted what he experienced. Using a technique close to the Impressionists, he managed to capture the image of the sloe bush, so commonplace when walking the paths of this region. Just look in the room and around the castle.
* Call or write to reserve a specific room.
Amenities of
By the Blackthorn Bush
Hairdryer

Shower

L'Occitane cosmetics
Homemade loose teas

TV/internet/safe

Box full of goodies
Become a member of the Friends of Chateau Herálec Club
Book your room directly: via this website, by email or by phone.
Tailored experiences for you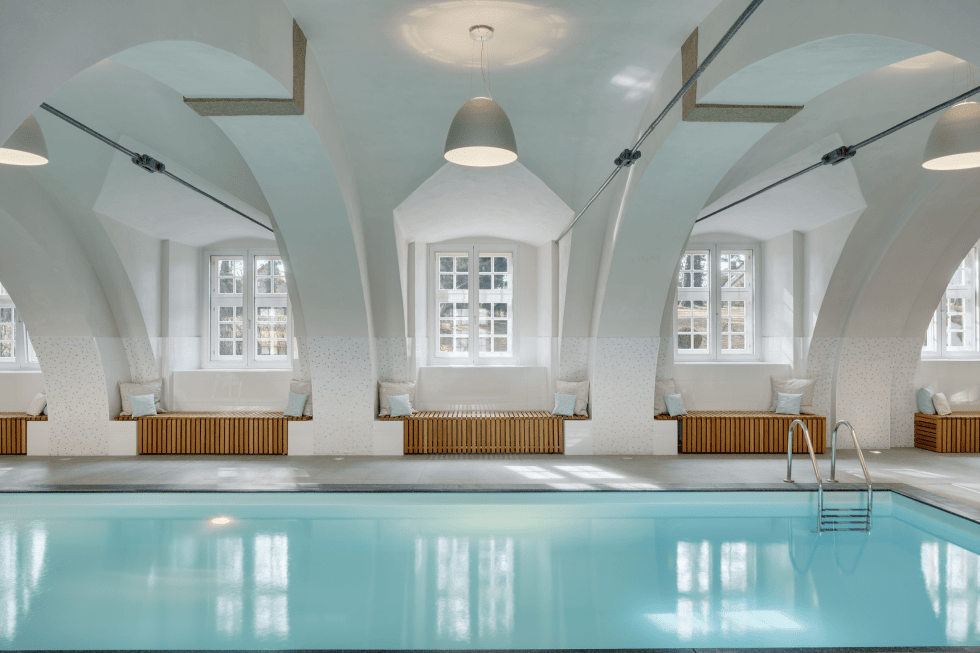 Wellness & Spa
True relaxation for all your senses
Let your body and soul be pampered in the luxurious surroundings of our unique Spa by L'OCCITANE with natural beauty products to the highest quality.