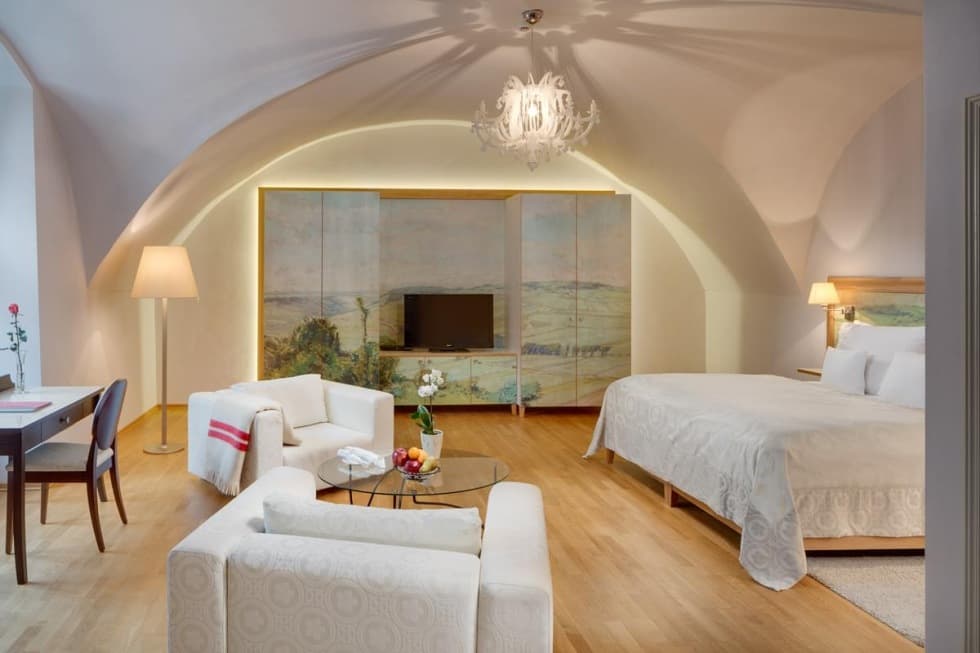 Summer Scenery
In this room, another window opens before you into Alois Kalvoda's landscape - with palm trees full of red poppies, narrow fields in the distance. You look out of the window and across the castle courtyard you perceive the tranquillity of the Highlands nature. This room, which is entered by opening the sturdy oak-panelled doors, will enchant you with its original arches.
* Call or write to reserve a specific room.
Amenities of Summer Scenery
Hairdryer

Shower

L'Occitane cosmetics
Homemade loose teas

TV/internet/safe

Box full of goodies
Become a member of the Friends of Chateau Herálec Club
Book your room directly: via this website, by email or by phone.
Tailored experiences for you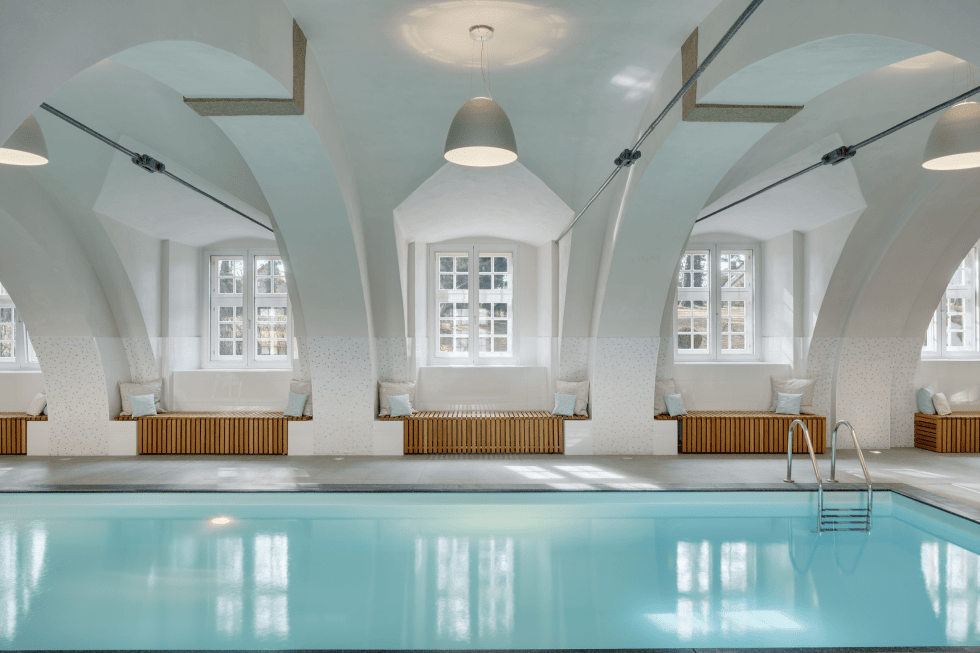 Wellness & Spa
True relaxation for all your senses
Let your body and soul be pampered in the luxurious surroundings of our unique Spa by L'OCCITANE with natural beauty products to the highest quality.