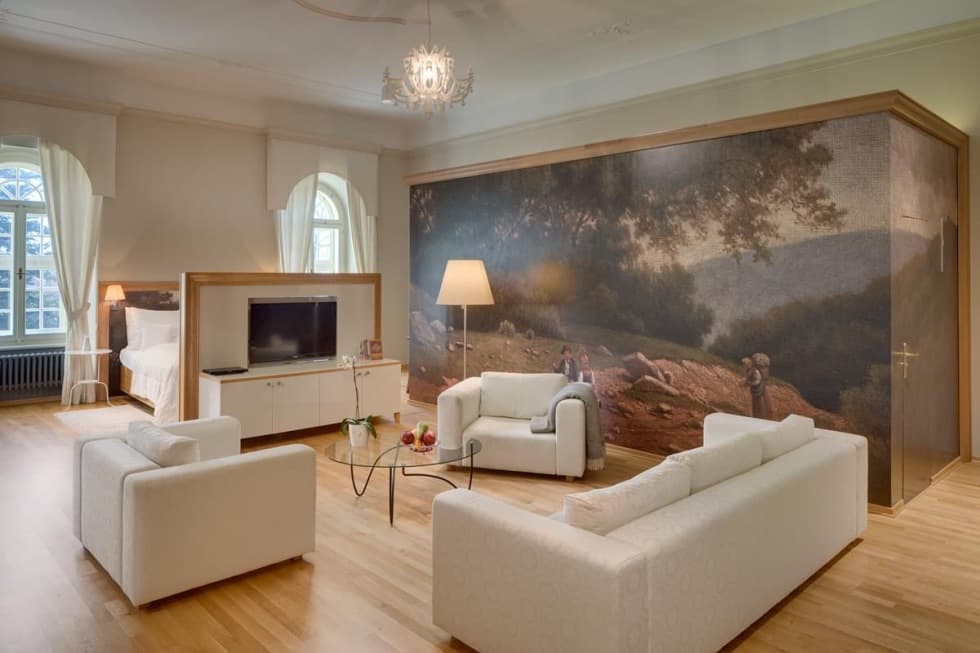 Lords of Roupov
Lords of Roupov room is interesting for its comfortable space in the size of a comfortable apartment, its luxurious furnishings, and its name. Although Christopher Charles of Roupov bought Herálec Castle only in 1602, the family of the Lords of Roupov had influenced life in the Bohemian regions for more than 300 years before that. Many of them worked directly near the Czech kings, sometimes as chief scribes, sometimes as court administrators, or as the most influential financiers. However, this often dramatic history is only a fleeting memory. Today, the comfort of the room comes to the fore, enhanced by the beautiful landscape in the painting by Václav Kroupa. The room can be connected to the King's Suite of the Trčků of Lípa, making it an incredible 214m².
* Call or write to reserve a specific room.
Amenities of
Lords of Roupov
Hairdryer

Shower

L'Occitane cosmetics
Homemade loose teas

TV/internet/safe

Box full of goodies
Become a member of the Friends of Chateau Herálec Club
Book your room directly: via this website, by email or by phone.
Tailored experiences for you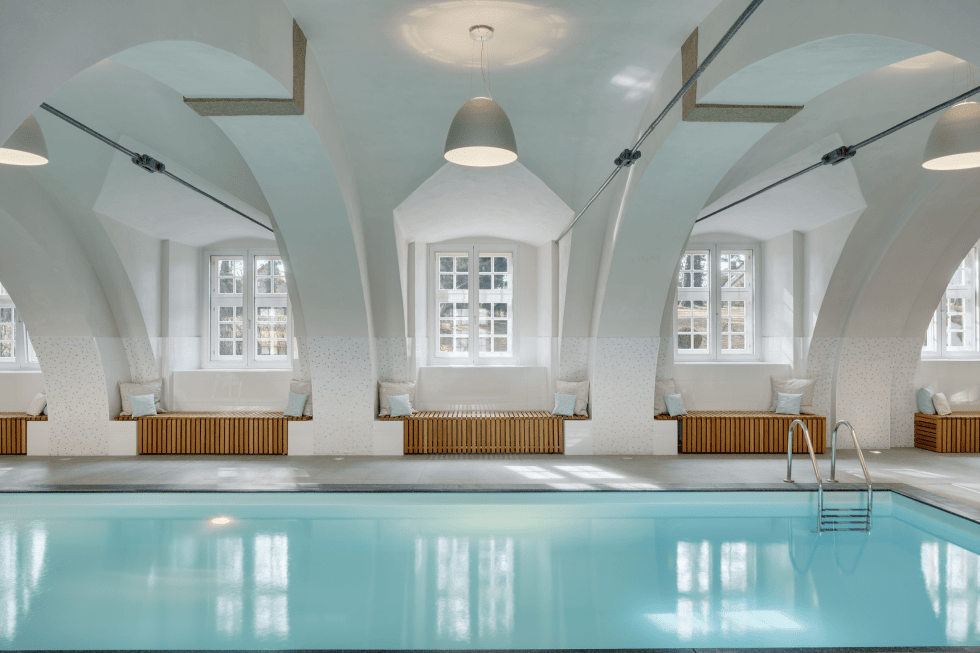 Wellness & Spa
True relaxation for all your senses
Let your body and soul be pampered in the luxurious surroundings of our unique Spa by L'OCCITANE with natural beauty products to the highest quality.