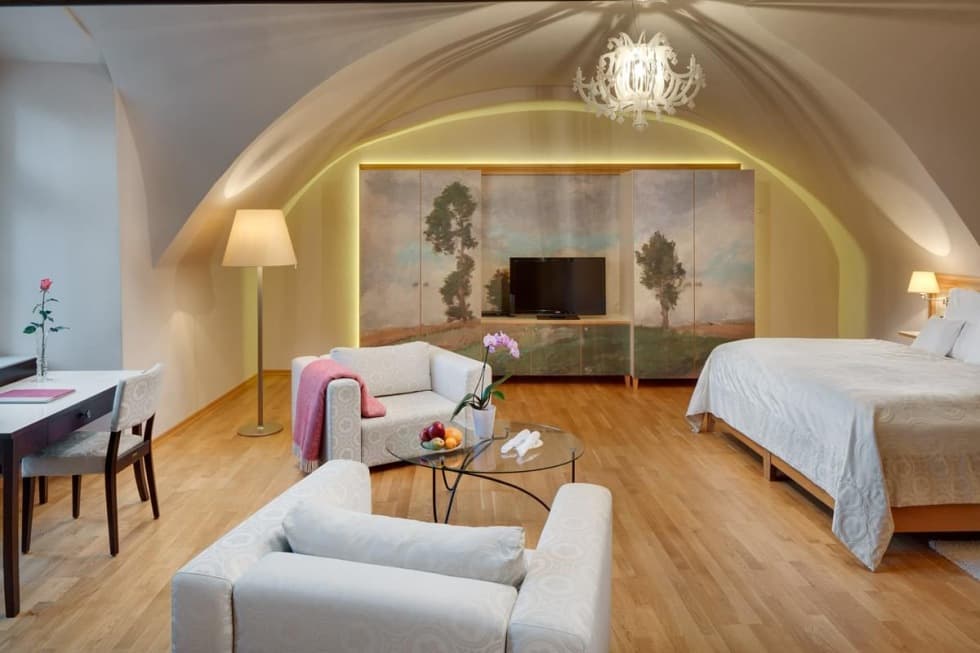 Cloudy Skies
After you've relaxed by the fireplace in the spacious north wing, just walk down the stairs into the original stone passageway where gentlemen once disembarked from carriages, and you're in the Below the Cloud room. The melancholy of a painting by the solitary painter Gustav Macoun brings the rugged yet beautiful nature of the Highlands directly to you. In addition, the spacious room is adorned with magnificent arches, and the silver vaulted ceiling directs your gaze to the English Park.
* Call or write to reserve a specific room.
Amenities of Cloudy Skies
Hairdryer

Shower

L'Occitane cosmetics
Homemade loose teas

TV/internet/safe

Box full of goodies
Become a member of the Friends of Chateau Herálec Club
Book your room directly: via this website, by email or by phone.
Tailored experiences for you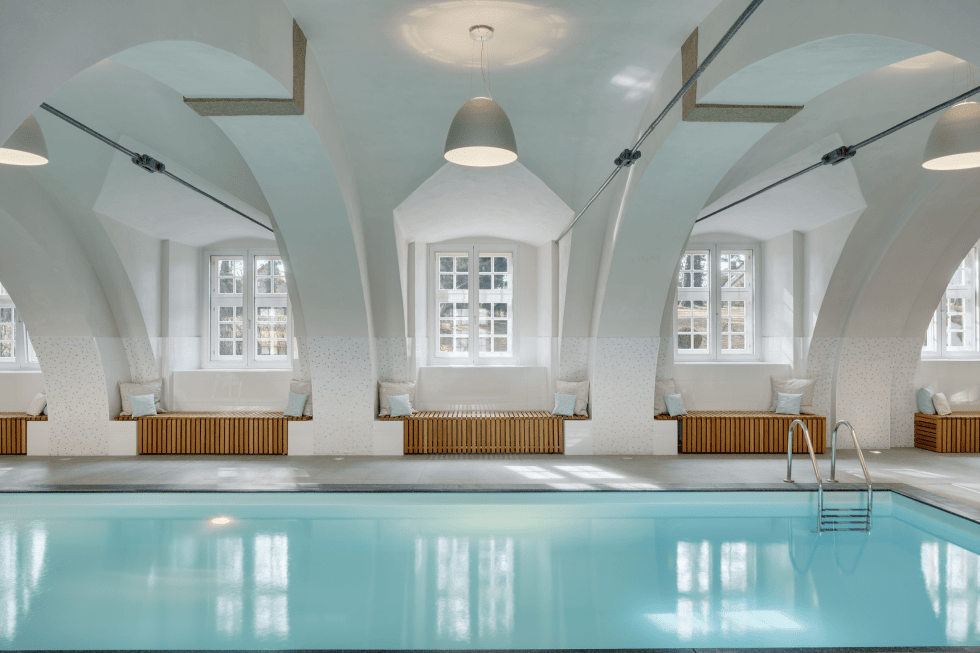 Wellness & Spa
True relaxation for all your senses
Let your body and soul be pampered in the luxurious surroundings of our unique Spa by L'OCCITANE with natural beauty products to the highest quality.