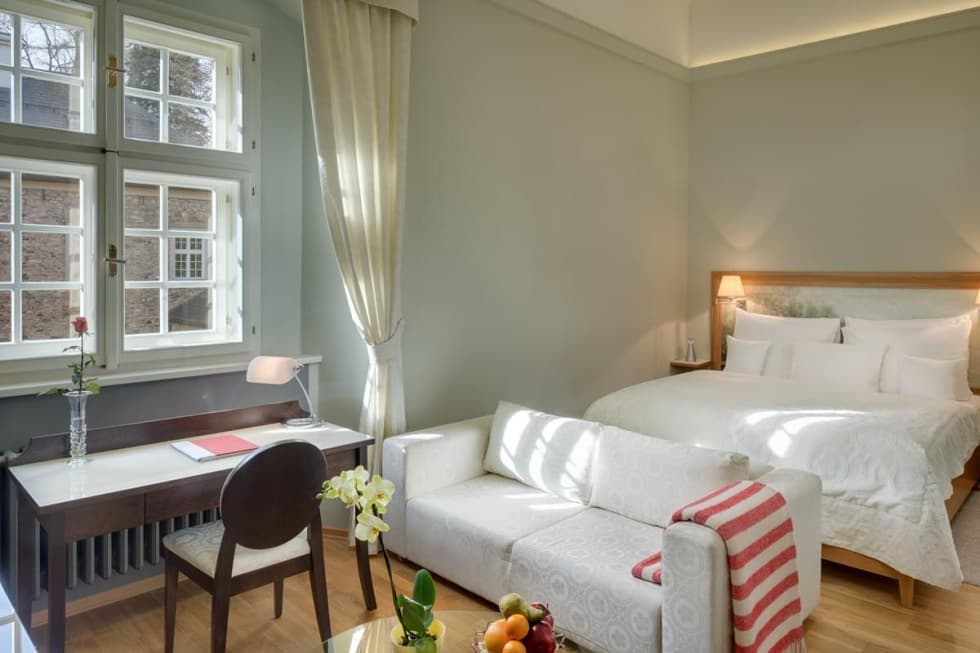 Boat on the pond
Have you chosen fishing or swimming in the Book of Experiences, or are you just going for a walk through the picturesque landscape of the Highlands? You're bound to see still lives just like those in the paintings of the world-famous landscape artist Folingsby. There won't be figures in period dress sitting in boats, but you'll undoubtedly find peace and charm at the local ponds. You may not want to leave the surrounding ponds or the sight of the water masterfully rendered on a beautiful canvas in the comfort of your room.
* Call or write to reserve a specific room.
Amenities of
Boat on the pond
Hairdryer

Shower

L'Occitane cosmetics
Homemade loose teas

TV/internet/safe

Box full of goodies
Become a member of the Friends of Chateau Herálec Club
Book your room directly: via this website, by email or by phone.
Tailored experiences for you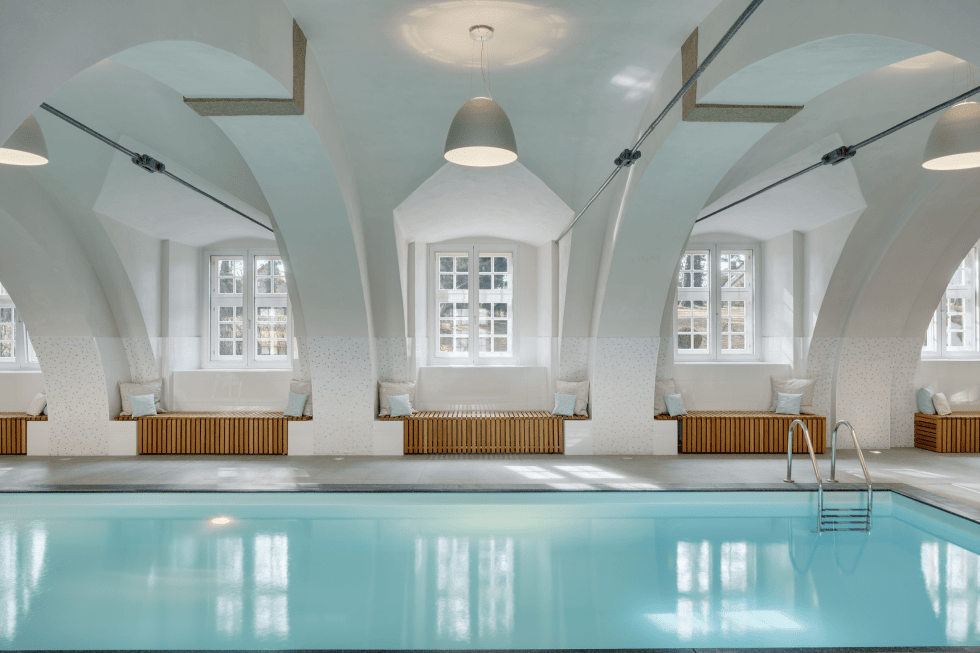 Wellness & Spa
True relaxation for all your senses
Let your body and soul be pampered in the luxurious surroundings of our unique Spa by L'OCCITANE with natural beauty products to the highest quality.