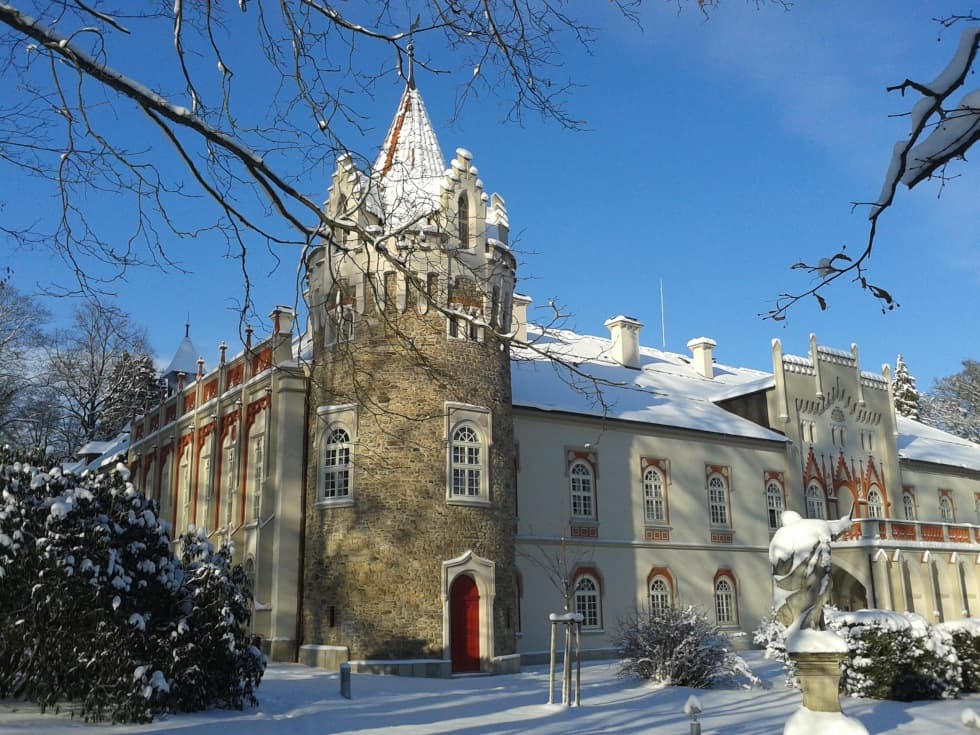 Cozy December
We tuned our special offer for December into a warm punch mood.
Come to the castle in December and enjoy the pre-Christmas atmosphere of a magically decorated castle. Take a break from the year-end hustle and bustle and take advantage of the special offer of 3 nights accommodation on weekdays from Sunday to Thursday night with an extraordinary 50% discount on the last night until Christmas. All month long, our castle restaurant Honoria will be offering a special warming punch that is definitely worth trying, as well as the popular cabbage soup with sour cream. In addition, the kitchen team, led by chef Michael Zapalac, will reintroduce the game menu mainstays in a slightly new guise for the winter menu.
We look forward to your visit!
ACCOMMODATION FOR 3 NIGHTS with 50% discount on the 3rd night

WELCOME DRINK and ROSES for the lady to welcome her

HEALTHY BREAKFAST from mostly local sources

UNLIMITED ENTRY to Wellness & Spa by L'Occitane

HOT TUB in the tower for 30 minutes just for you

RENTAL OF NORDIC WALKING BALLS AND MATCHING WHEELS

PUNCH for 2 (guaranteed) in the snow-covered castle courtyard (not guaranteed)
GRANDE LUXURY SUITE FAMILY
KING'S & PRESIDENTIAL SUITE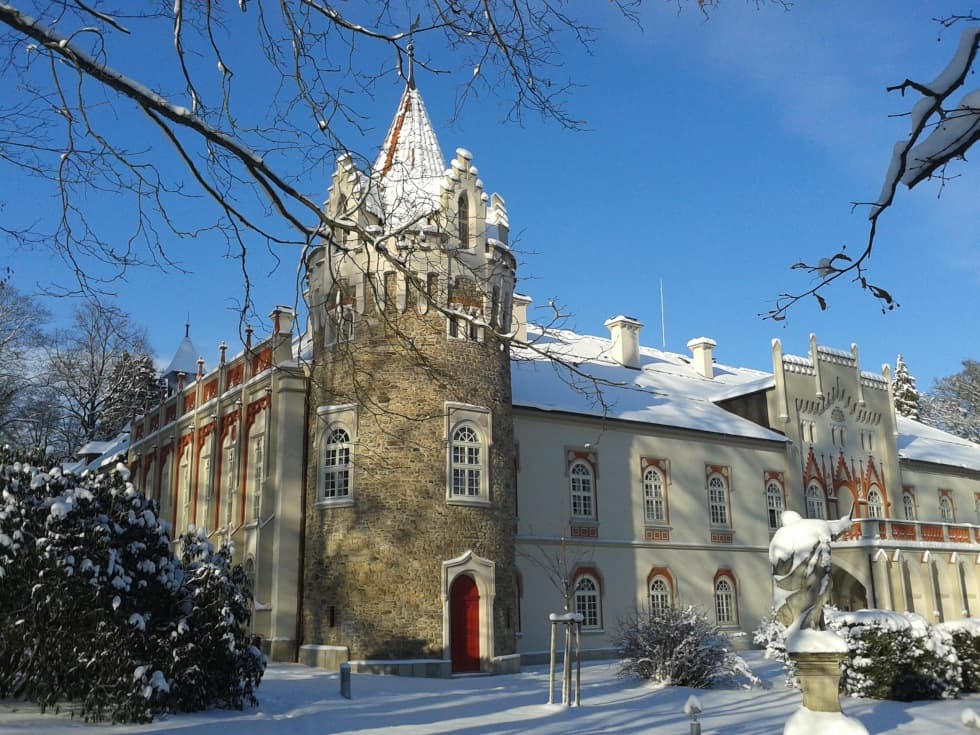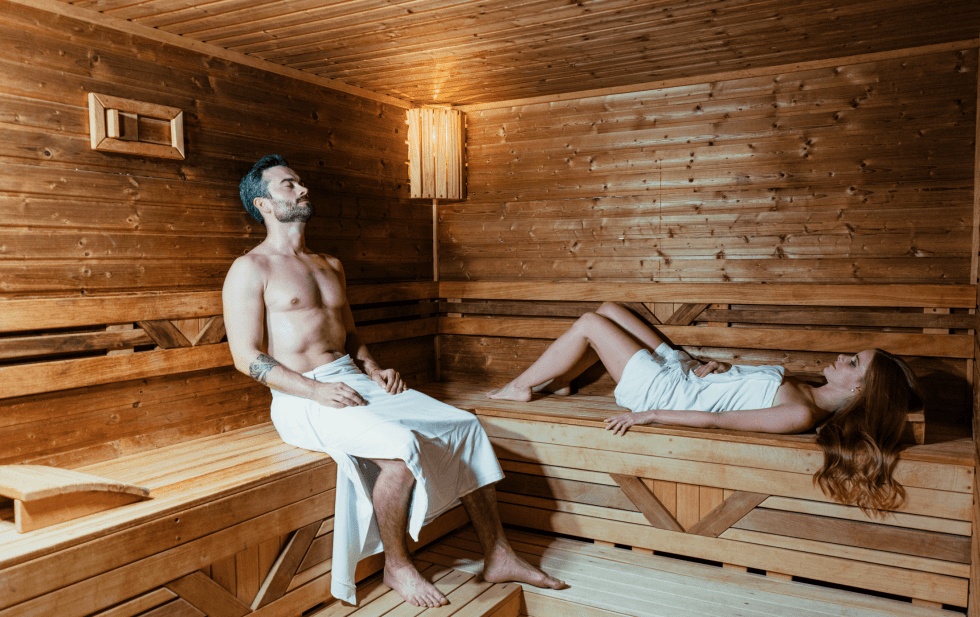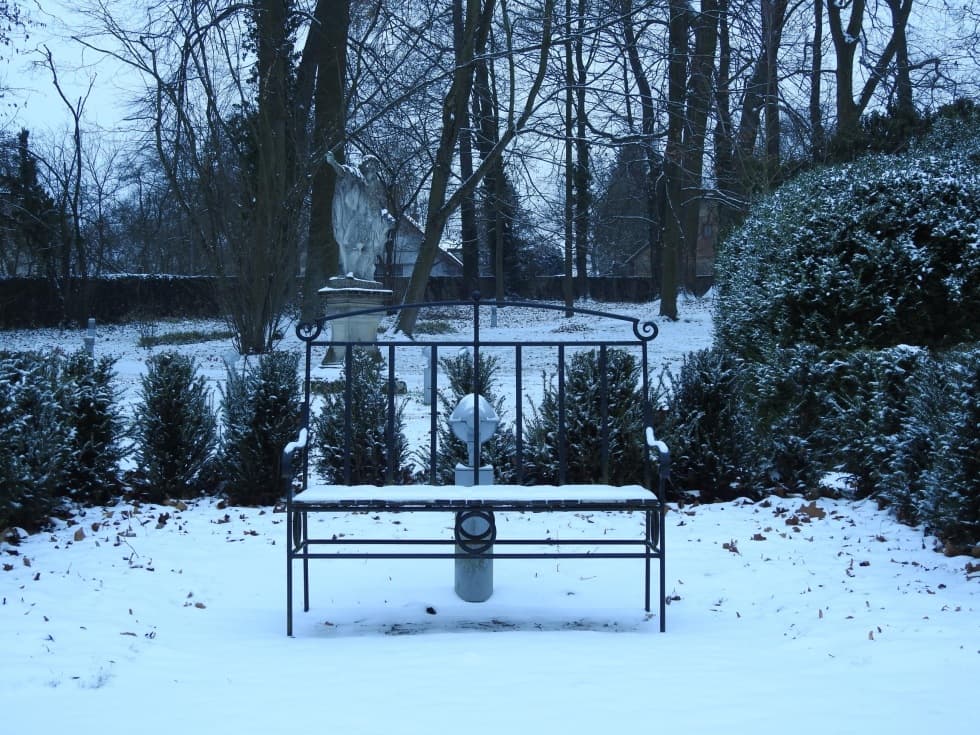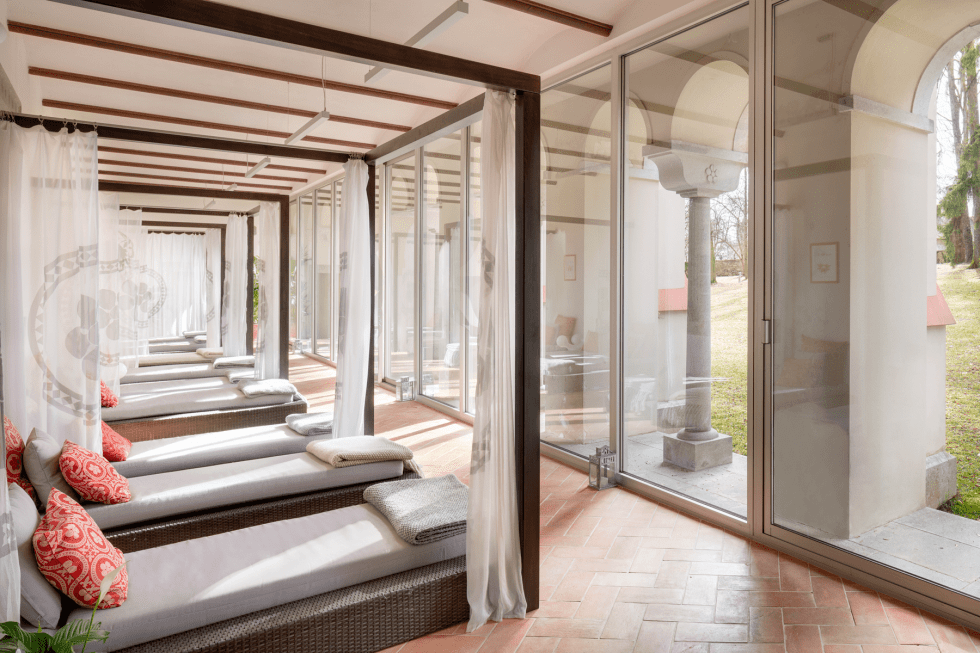 "We were completely surprised to find ourselves in such an incredibly beautiful place. The luxury accommodation, with spacious and elegant rooms overlooking the castle park, blew us away! We have experience of renovating buildings of the highest standards, and this castle certainly doesn't fall short. The excellent cuisine and extremely friendly staff create a sense of well-being for all, you feel so at home here after all.
"I already know where I'll be returning."
"Very beautiful property, lots of nooks and crannies for a nice relaxation. Breakfast is excellent, staff fantastic. We will definitely be back."
"Perfect service, friendly staff."
"The castle they turned into heaven on earth! We were here for the second time: we found this place among the top 10 castles in the world, completely deservedly. Among other things, because the castle is as if it had been renovated just before your arrival, the rooms and everything is incredibly clean. The staff at the chateau are very friendly and helpful - they will really do everything for your exceptional stay. "
"Absolutely luxurious relaxation"
"We celebrated my husband's birthday and our anniversary at the castle. Exceptional romantic place, excellent service, great chef! They bake their own bread and pastries, and very good homemade cakes. They cook with ingredients from local suppliers. We highly recommend it and will definitely be back! "
"The hotel is a knockout"
"It is a real chateau with unobtrusive luxury and perfect service. Whether you spend your time in the English park, at the amazing Spa by L'Occitane, or cycling around, you'll have a wonderful time. We definitely recommend dinner at the five-star Honoria restaurant! "
Tailored experiences for you